PET-FRIENDLY CARMEL LODGING
Monte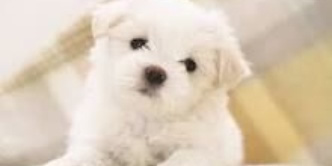 Verde Inn and Casa de Carmel are dog-friendly hotels. We want our guests, even the four-legged variety, to enjoy their visit.
Carmel is one of the most dog-friendly cities in the world. In many places in or near Carmel, your dog will be greeted as a welcome guest, perhaps offered treats and water, smiles and pats. Carmel city beach allows dogs off leash as long as you can maintain voice control of your dog. Mutt-mitt stations can are readily found.
Monte Verde Inn's Dog Friendly Rooms
Dogs are allowed in all rooms.
Casa de Carmel Dog Friendly Rooms
Dogs are permitted to stay in Casa de Carmel first floor rooms 1, 2, 3, and 4 only. Dogs are not permitted in second floor rooms because floor noises can be heard by first floor guests. A per dog fee applies. Please inquire before booking your reservation.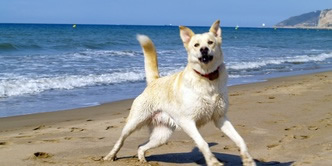 Pet Fees & Maximum Allowed
Charges of $30.00 per night/per pet will be applied to your reservation separately. There is a maximum of two dogs allowed.
Pet Sitters
Dog sitters and doggie daycare are available in Carmel – please inquire at front desk.
Dog Guest Policies
While we love dogs, we have to have a few policies in place to ensure that all of our guests, including our pooch patrons, have the best stay possible in Carmel.
Dogs should not be left alone in the room at any time. We recommend against leaving your dog unattended in your room as some dogs will bark and disturb other hotel guests, or cause damage to the hotel room. During warm weather it is not advisable to leave your dog in the car. In addition the safety-risks posed the dog, there is a Carmel law forbidding it.
All dogs must be kept on a leash or in your care in all public areas of the inn, as well as the streets of Carmel. Dogs are permitted to run free (off leash) on Carmel beach only.
Dogs are not permitted on the furniture or bedding. Upon request, we are happy to provide dog blankets to cover the furniture and/or bedding upon. Dog owners are financially responsible for any and all damage or "accidents" caused by their dog to property, bedding, carpets and furniture.
If your dog misbehaves or becomes disruptive to other hotel guests due to barking or aggressive behavior, the hotel has the right to ask you to immediately control and confine your dog. If you are unable to control you dog, we reserve the right to ask you and your dog to vacate the premises – without notice or refund of monies paid for the reservation including dog fees.
Dog pick up bags are located on the stairs at our Monte Verde Inn East building and halfway down the parking lot on the side of the Monte Verde building.
We hope that these policies help you and your dog(s) enjoy your stay here at the Monte Verde Inn. Your cooperation is greatly appreciated. Should you have any questions, please do not hesitate to contact the front desk.