Carmel, Big Sur and the Monterey Bay have a variety of activities for the entire family. Whether you want to enjoy the great outdoors, the ocean, local amenities or need something to keep the kids occupied, there is never a shortage of things to do in Carmel and Monterey.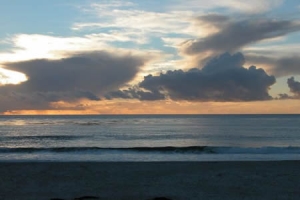 Explore Carmel
One of the best ways to see Carmel is on foot. Our Carmel, CA inns are just steps away from adventure. You will discover over 60 hidden courtyards where many specialty shops and cafes are found. You will also find the special charms of Carmel-by-the-Sea as you discover secret pathways, award-winning gardens, and enchanting fairy tale cottages … the homes, haunts, and history of famous artists, writers, and movie stars. Stroll along the white-sand beach. Or picnic on the bluff tops over looking Carmel Beach and the Pebble Beach golf courses and coastline.
Take the Trolley – See more info here.
Map of Carmel – Take it along.
About Culture in Carmel
Carmel's primary social and cultural facilities are the Sunset Community and Cultural Center, the Harrison Memorial Library, the Golden Bough Playhouse and the Outdoor Forest Theater.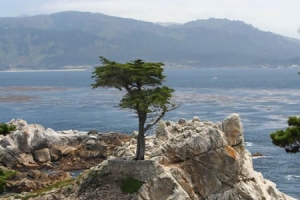 The Sunset Center is the forum or gathering place of Carmel and houses a wide variety of cultural events, including the world famous Carmel Bach Festival and the Monterey County Symphony. It is also home of Dance Kids and Carmel Performing Arts Festival, all offering world-renowned contemporary performers.
Founded in 1901, the City-owned Forest Theatre is truly an enchanted location. Trees surround stage and audience, with two large fire pits on either side, Point Lobos beckons in the distance, the mighty Pacific crashing against the shore. A summertime host to various community festivals, every fall this magnificent backdrop sets the stage for the Carmel Shakespeare Festival.
Established in 1907 as an Arts & Crafts Clubhouse, the Golden Bough Playhouse has a rich and exciting history. The first Golden Bough Playhouse, originally located on Ocean Avenue, burned down in 1935 during a production of "By Candlelight". Relocated and rebuilt, the second facility burned again during a production of-you guessed it, "By Candlelight". Rebuilt in 1950, the present building has stood the test of time. Live performances are also offered at the Indoor Forest Theatre and the Cherry Foundation, the former home of inventor Carl Cherry.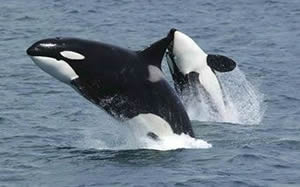 GOLF COURSES
For both the weekend duffer or seasoned golfer, Carmel and the Monterey Peninsula offer ample opportunity to hit the links. With a dozen great golf courses in some of the most beautiful surroundings California has to offer, you'll wonder why you didn't golf here sooner than you did.
SCENIC DRIVES
The highways and by-ways around Carmel and Monterey are part of the fun of visiting the area. Take a short drive from Carmel to see the beautiful natural surroundings of California's central coast, and soak up the local color of the Monterey County towns that dot this coastal paradise. Hitting the open road for a mysterious destination, or much loved attraction, is half the excitement of any vacation.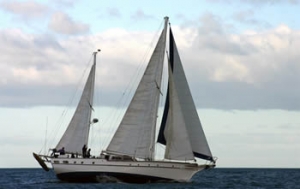 WHALE WATCHING
Arrr! Thar she blows! Embrace your inner seadog and go on a whale watching tour to see humpbacks, blue whales, gray whales, orcas (a.k.a "killer whales), dolphins, sealions, seals and other maritime wildlife. Whale watching is one of the most popular activities for visitors to the coast. Monterey and Carmel offer many opportunities to catch sight of the amazing mammals that inhabit our coastal waters.
DEEP SEA FISHING
Monterey Bay is loved by deep-sea fishers the world over. A short boat trip from the coast and you can try your luck with salmon, albacore, rock cod, ling cod, halibut and more. There are several fishing tours in the Monterey area that provide charters for both small and large groups.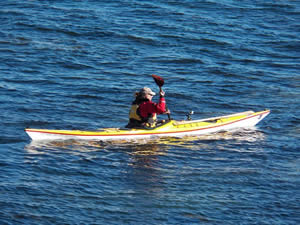 MONTEREY BAY SAILING
What's a trip to Carmel or Monterey without a short ocean voyage? Sailing excursions leave daily for many points along the central coast. Whether you've sailed before and would like to rent a boat, or would like to leave the sailing to someone else and go on an excursion where all you'll need is your camera, there's a sailing adventure awaiting you.
OCEAN KAYAKING
Seeing the Carmel and Monterey coastal scenery and wildlife from an open kayak is an experience that you'll remember forever. Kayak rentals and tours are available for beginners and experienced kayakers alike. Many kayakers describe the activity as "peaceful" and "complentative", a rewarding experience for anyone. Rent your own kayak and paddle near shore to stay cool in the heat of summer or book a guided kayak tour with a small group and enjoy the surroundings with like-minded friends and new found friends.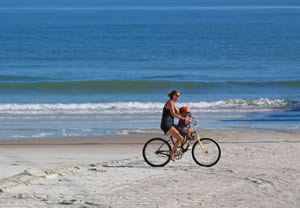 BIKE RENTALS AND TOURS
There is something special about seeing scenery upon a bike. Monterey and Carmel offer great opportunity for day-trips or longer trips on some breathtaking bike routes. The area is a destination for avid road warriors and weekend pedalers who just enjoy the freedom a bike has to offer. Rent bikes for the family or book a bike tour. Pedal around the local attractions or hit the open road.
HORSEBACK RIDING
If you love horses and adventure, why not combine the two and have a horseback riding adventure in Carmel or Monterey? The Peninsula has several equestrian centers that offer guided tours along coastal trails. If you are more adventurous, you can even book a cattle-drive excursion to get the real cowboy (or cowgirl) experience.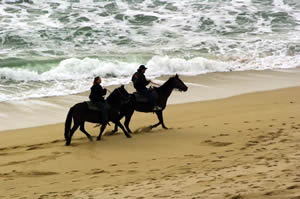 THINGS TO DO FOR KIDS
When it comes to keeping the kids busy, Monte Verde Inn & Casa de Carmel have a terrific selection of powerhouse ideas for you and your family! Check out places like the "MY Museum" in Monterey where children play to learn and grown-ups learn to play! Take up a round of Miniature Golf at the Oceans Blacklight Miniature Golf facility in nearby Pacific Grove. Go on a mind bending experience at the Monterey MirrorMaze and Lazer Challenge on Cannery Row. Enjoy the thrill of a real Zipline ride through the Redwoods in the nearby Santa Cruz Mountains or ride aboard a real Steam Engine Train at the popular Roaring Camp Railroad. Good old fashioned family fun is just a short drive away from your stay at the Monte Verde Inn. Many attractions are open year around and don't forget, Carmel Beach is just foot steps away from the Inn for a day in the sun & sand.
WINE TASTING AND TOURS
Monterey County is wine country. There are numerous world-class vineyards and vintners offering many types of wines to please most any palate. You don't have to venture out of Carmel to taste the offerings of our local wine makers, either. Just wander into town on a wine tasting tour or take a quick ride and tour a vineyard.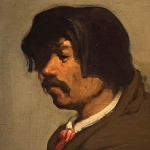 CARMEL ART GALLERIES
Carmel has always had a strong connection to the arts. Many of Carmel's first residents were artists and artists continue to live and create here. Within walking distance of our boutique hotels there are tens of art galleries. View a list of Carmel art galleries and create your own art gallery walking tour.