General Policies
Our weekend policy is either a Friday and Saturday, or a Saturday and Sunday, or Friday, Saturday and Sunday combination.
We require a deposit of the first night's room rate at the time of booking. We have a 7-day cancellation policy, unless it is a special event (see below).
Tax is in addition to the room rate: TOT tax (10%); TID tax ($1.00) and HID tax (1% of room rate).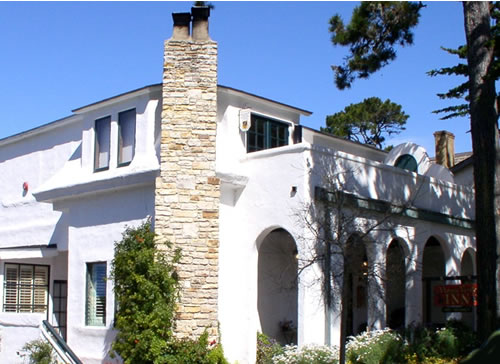 We guarantee space and rate requirements only. Room types are guaranteed, not specific rooms, although every attempt will be made to accommodate your requests.
Cancellation Policy
Please cancel or make adjustments to your reservation prior to 7 days before check-in for a 100% return of your deposit.
Cancellations within 7 days before check-in will not be refunded and in some cases may incur additional cancellation fees. This same policy applies to early check-outs and last minute changes to your reservation.
Special Events, Retreats and Holidays may carry varying deposit and cancellation policies. Please refer to your confirmation literature for these specific policies or inquire at the time of booking your reservation.
Thank you in advance for your cooperation with respect to these policies that are necessary for the successful management of a small inn.
Pet Policy
Canine pets are allowed in all rooms at Monte Verde Inn. There is a maximum of two dogs allowed. Charges of $30.00 per night for one pet and $50.00 per night for two pets will be applied to your reservation separately. You are 100% liable for any damages your pet causes to property, including damages to carpeting. (Please visit our "Pet-Friendly" page for more information.)